SCO Portfolio, Editions 2020 to 2022
Published on 11/04/2023
57 projects that fit in your hand, it's possible with the SCO Portfolio! In paper or digital version, in French and in English, the 2023 edition is at your disposal to navigate between the projects and find the contact points.
Published by the SCO France, the SCO Portfolio is a concentrate of the SCOlutions carried by the projects awarded the label from 2020 to 2022. Mirroring the website, each project has a summary identity sheet. In the paper version, a QR Code gives direct access to the web page of the project or subject concerned. In the digital version (available below), simply click on the QR Code or on the name of the project. At the end of the booklet, a directory allows you to contact all the project teams.
The pluses of this edition
The arrival of our companion ELYX, on the cover of the Porfolio: already the digital ambassador for the United Nations to address the Sustainable Development Goals (SDGs), ELYX dons a cosmonaut costume to evoke the contributions of space to achieve the SDGs.

A retrospective of three years of the SCO

Links of operational services and delivered demonstrators

More synthetic project sheets

An index of projects in alphabetical order.

SCO-Portfolio_2022.pdf
Request a paper version (in French)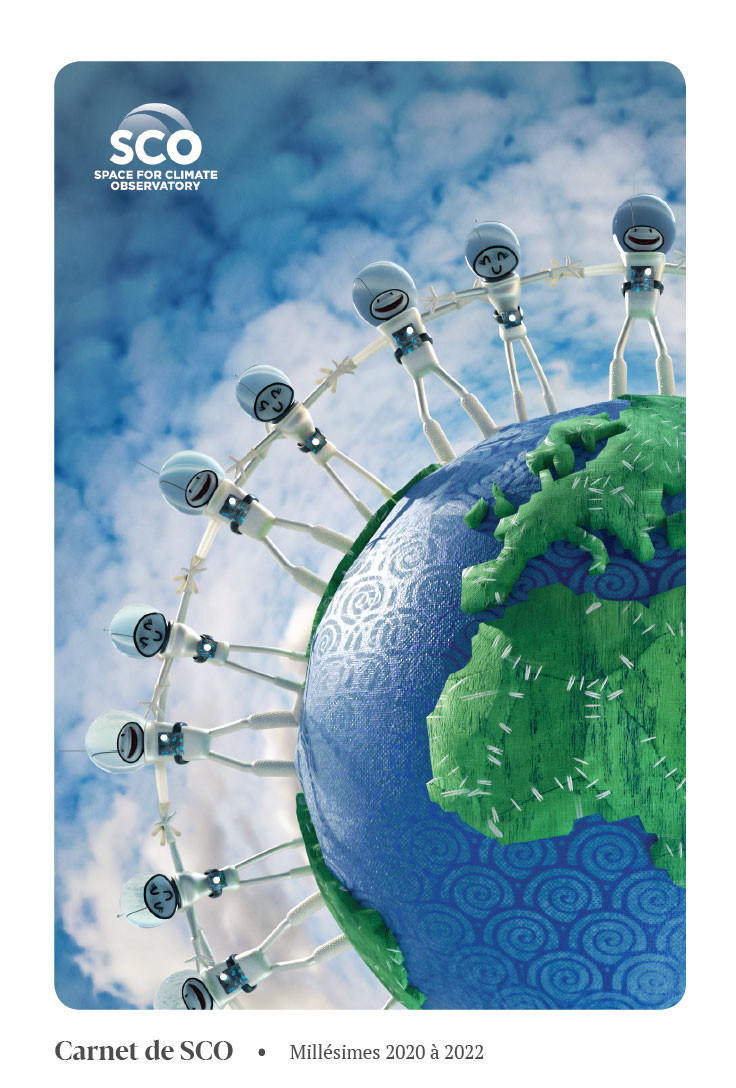 The paper version of the SCO Portfolio is a practical tool: in a format suitable for quick consultation (15 x 21 cm), a flap summarises all the pictograms (project themes and sustainable development goals) and a QR Code leads directly to the web page of each project or subject on the page consulted. The projects are classified by theme and in alphabetical order.