XtremQuality Brazil
The project focuses on monitoring the water quality of small water reservoirs by remote sensing. With the implementation of indicators on the trajectory of these surfaces by aggregating multi-source data, it aims to improve our knowledge and to raise awareness of the impacts of climate change on these water reservoirs, which are essential for many uses.
The lakes and reservoirs considered in this project, from 1 ha, are a fundamental element of the surface water cycle because of their role for ecosystems (maintenance of ecological flows and biodiversity, storage of nutrients, pollutants and sediments) and for society (irrigation, recreation etc.).
XtremQuality aims to study the tens of thousands of artificial lakes that are not monitored by public authorities and whose evolution and impact on aquatic environments are still poorly known. A "dashboard" type interface will be proposed to improve access to the content (statistics) and visualisation (dataviz) of this information at the different scales of the functioning of aquatic ecosystems (water body, catchment area, hydrological sector, etc.) and at the administrative levels (municipality, department, region, etc.).
See the project's main page XtremQuality France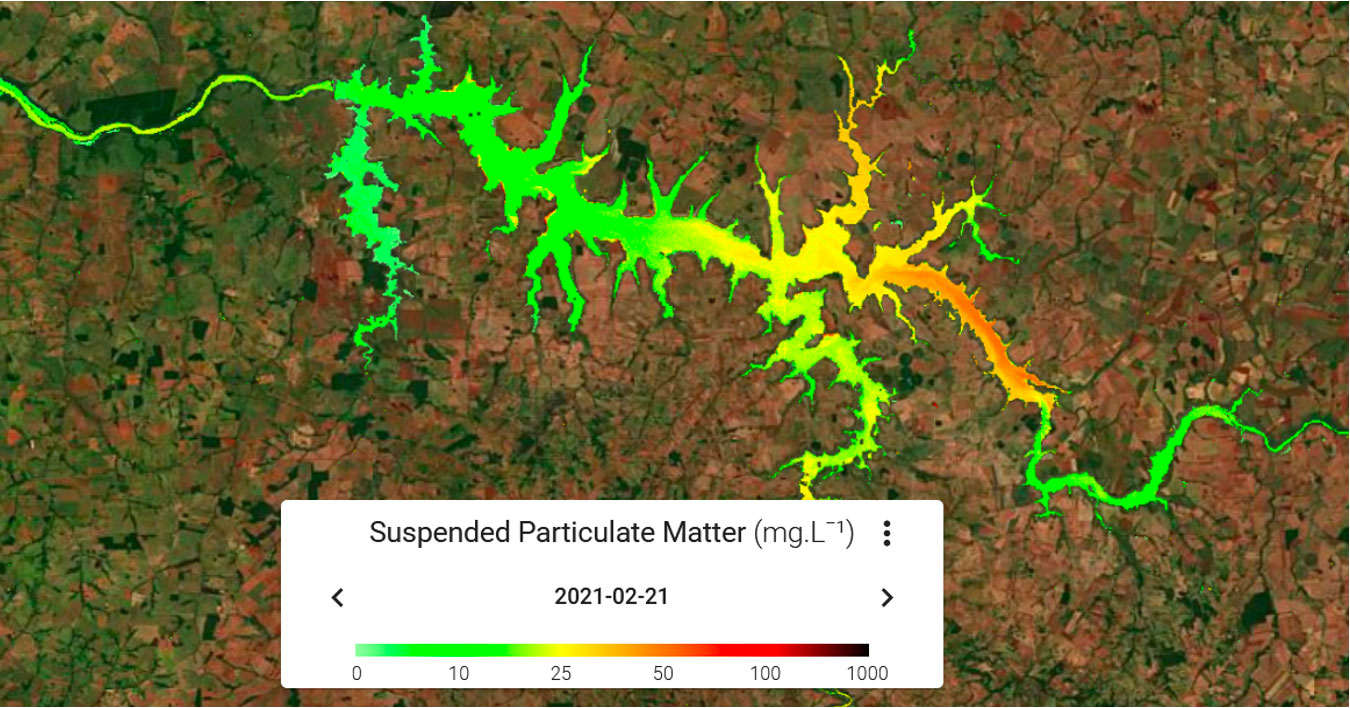 Suspended solids concentration map of a lake in Capivara Dam (Brazil) obtained from the processing of a Sentinel-2/MSI satellite image. © M. Cordeiro 2022, Contains modified Copernicus Sentinel Data
Contact