34 SCO members at the end of 2022
Published on 22/12/2022
Entered into force on September 1st 2022 and co-written by the members who had signed the declaration of interest in 2019, the founding Charter of the SCO already federates 34 members at the end of 2022. Back to the pictures of the signatures!
On June 27th, the SCO celebrated its third anniversary by presenting the founding Charter that establishes its objectives and its functioning. It was signed that day by seven institutions, joined in the following weeks by many others who, for the most part, renewed their commitment. But not only, because the Charter is opened for signature to any public or private entity committed to climate action. Thus, a dozen French public institutions, already members of the SCO France, have decided to get involved on an international scale, following the example of the AFD (the French Agency for Development).
At the end of 2022, the Charter counts 34 signatories, including new partners such as NOAA (National Oceanographic and Atmospheric Administration) and the Philippine Space Agency, PhilSA.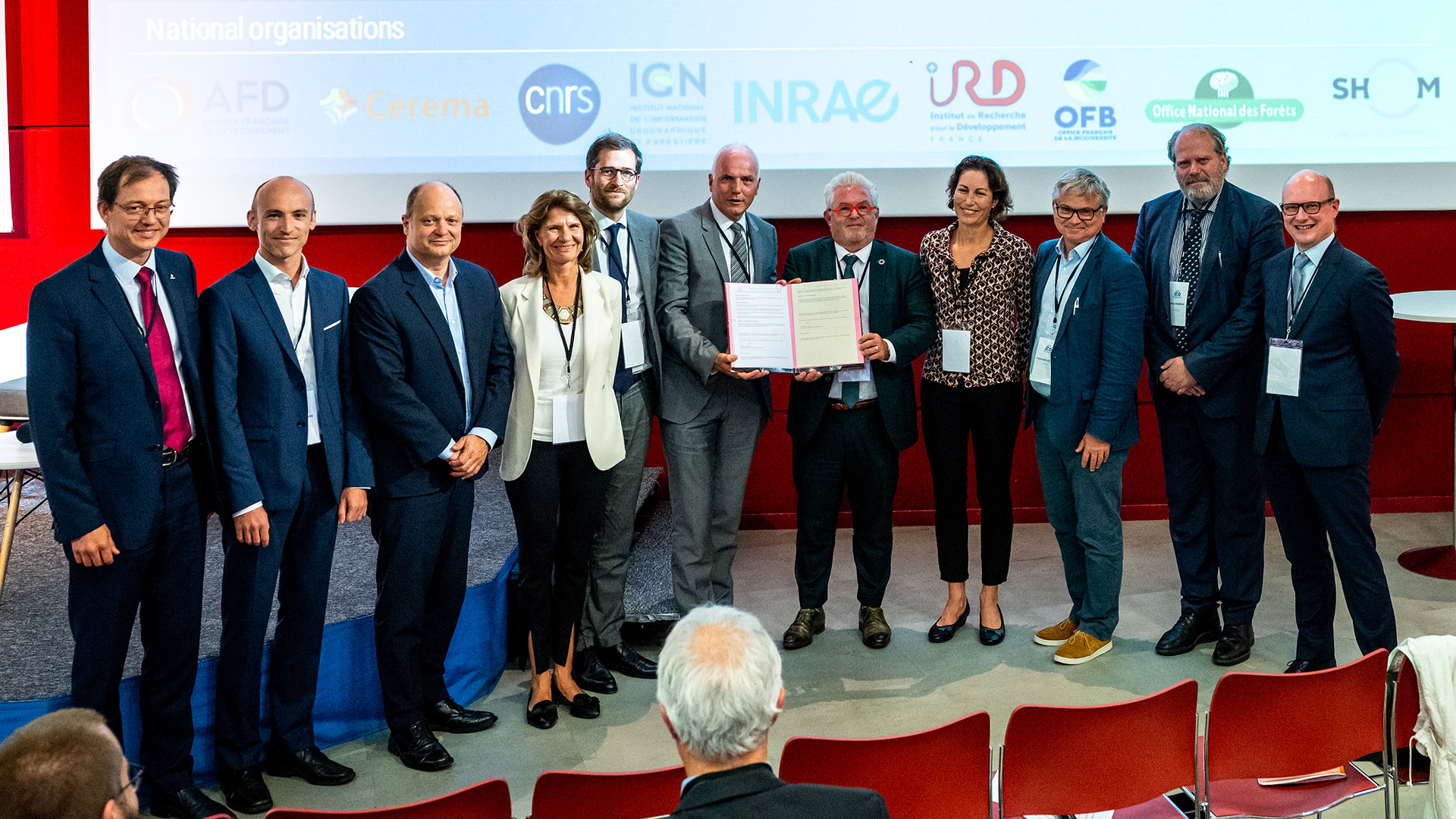 On June 27th, 2022, the representatives of ESA and UNOOSA signed the Charter, as well as the representatives of five French agencies that are members of SCO France (AFD, Cerema, CNRS, INRAE, ONF). © SCO
November 16th, 2022, at COP27 in Sharm El Sheik (Egypt). On the right, next to Frédéric Bretar, SCO project manager, Shereen Zorba, Secretary General of the United Nations Science Business Forum (UNEP) signed the SCO Charter in the presence of Barbara Pompili, former Minister of Ecology and Member of Parliament (center), Laurence Monnoyer-Smith (left), Director of Sustainable Development at CNES, and William Thornton, Project Manager to Ms. Zorba. © SCO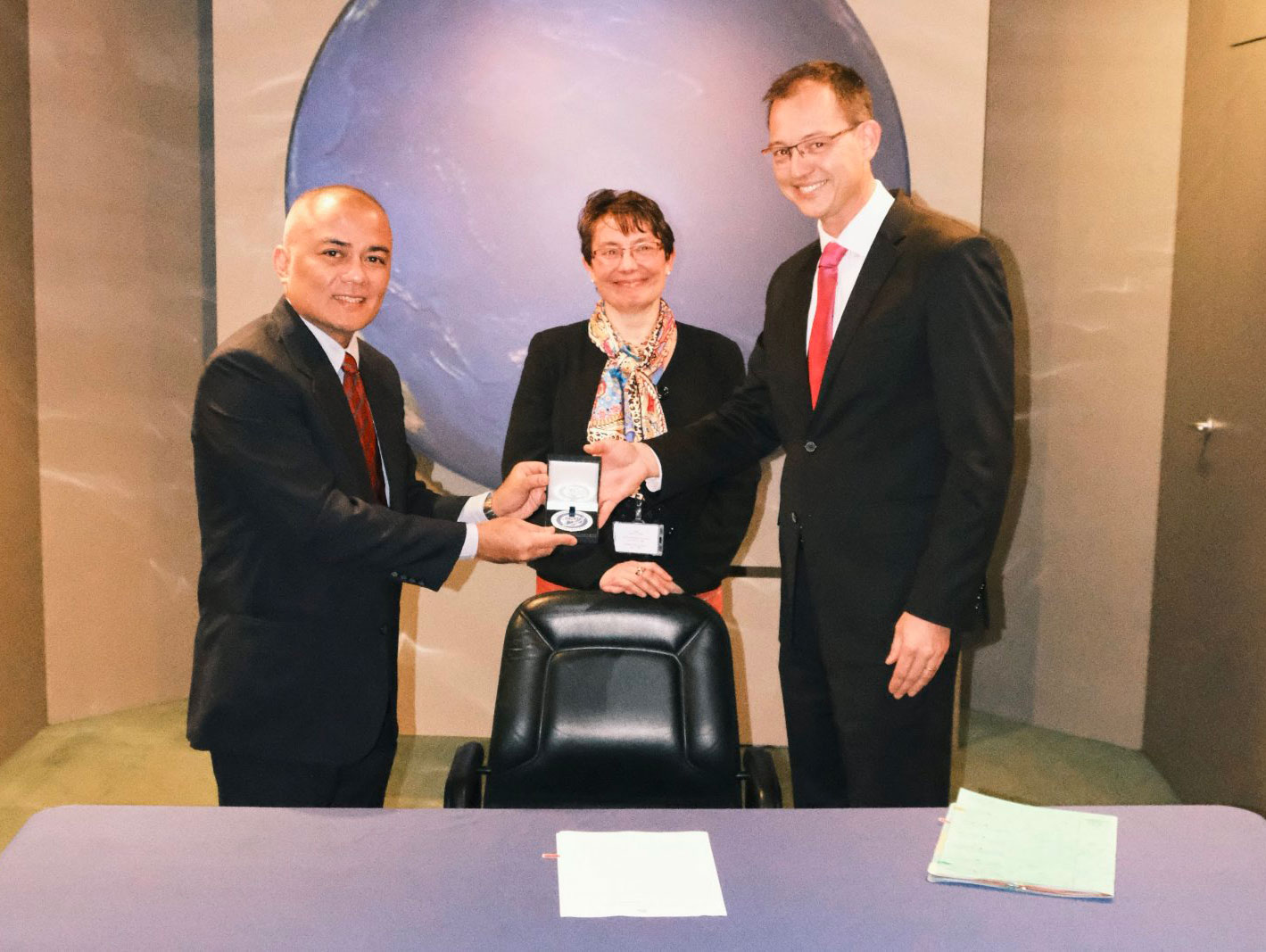 On November 28th, 2022, during an official visit to the Toulouse Space Center (France), Joel Joseph S. Marciano Jr (left), Director General of the Philippine Space Agency PhilSA, signed the SCO Charter in the presence of Pascale Ultré-Guérard, Deputy Director of Strategy at CNES. As a symbol of this partnership, the SCO medal was offered to him by Frédéric Bretar (right), SCO project manager at CNES. © CNES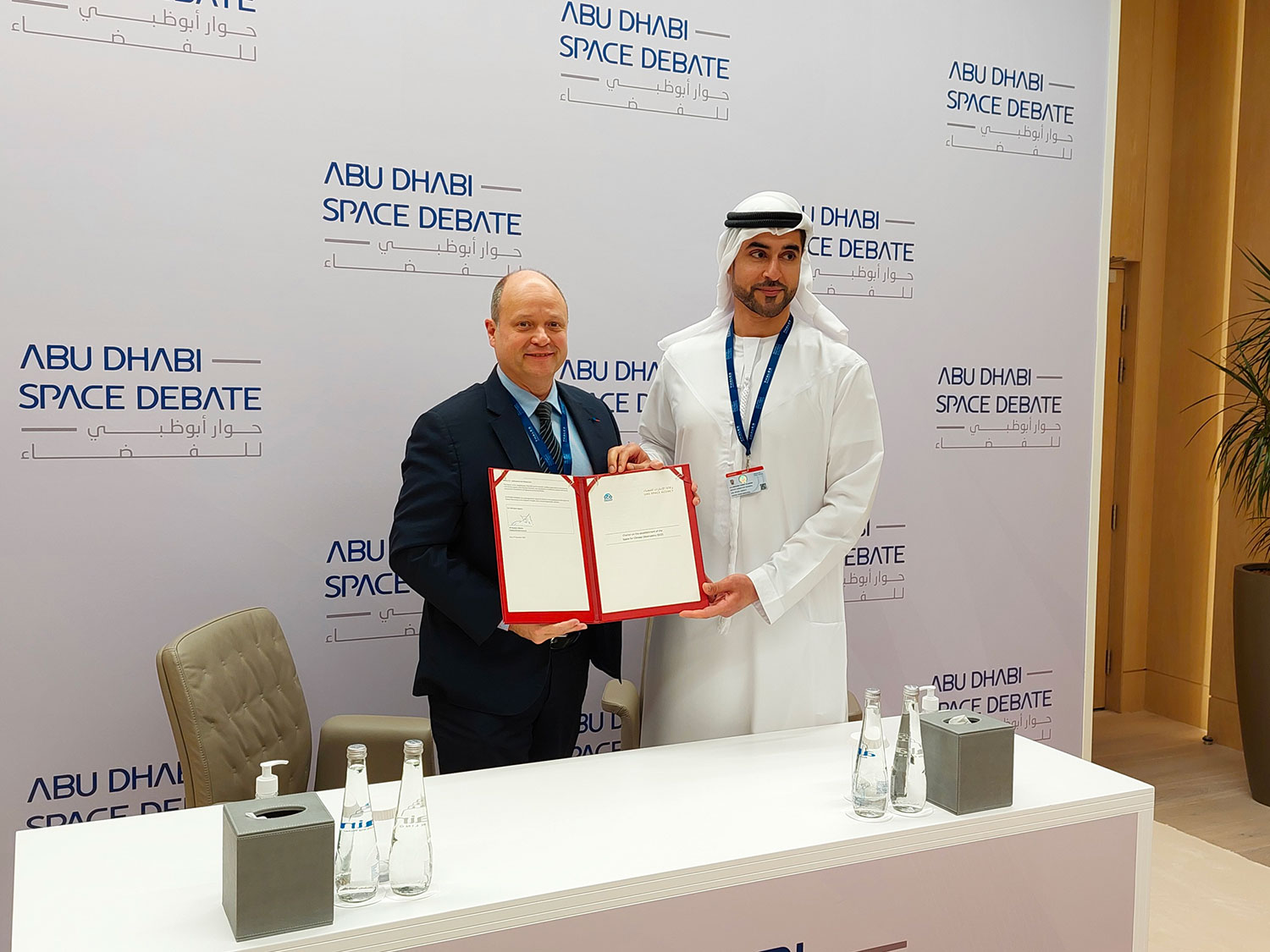 On December 5th, 2022, during the Abu Dhabi Space Forum, Ibrahim Al Qasim (right), Deputy Director General of the United Arab Emirates Space Agency (UAESA), signed the SCO Charter, in the presence of Lionel Suchet, CNES Deputy Director General. © CNES