SCO : 4 new members!
Published on 20/04/2021
International mobilisation to combat the impacts of climate change is growing. In less than three months, four nations have joined the SCO initiative. Welcome to Indonesia, Malta, Singapore and Russia!
From February to April 2021, four space agencies signed the SCO Expression of Interest on behalf of their countries:
Indonesia, represented by LAPAN (National Institute of Aeronautics and Space of Indonesia);
Malta, represented by the MCST (The Malta Council for Science & Technology);
Singapore, represented by OSTIn (Office for Space Technology and Industry, Singapore);
Russia, represented by Roscosmos.
The SCO International now has 31 members. All are actively participating in the work on the SCO International Charter, with the aim of signing it in November 2021 at COP26 in Glasgow (UK).
To date, 38 projects have been labelled SCO and involve countries whose combined CO2 emissions correspond to more than half of global emissions.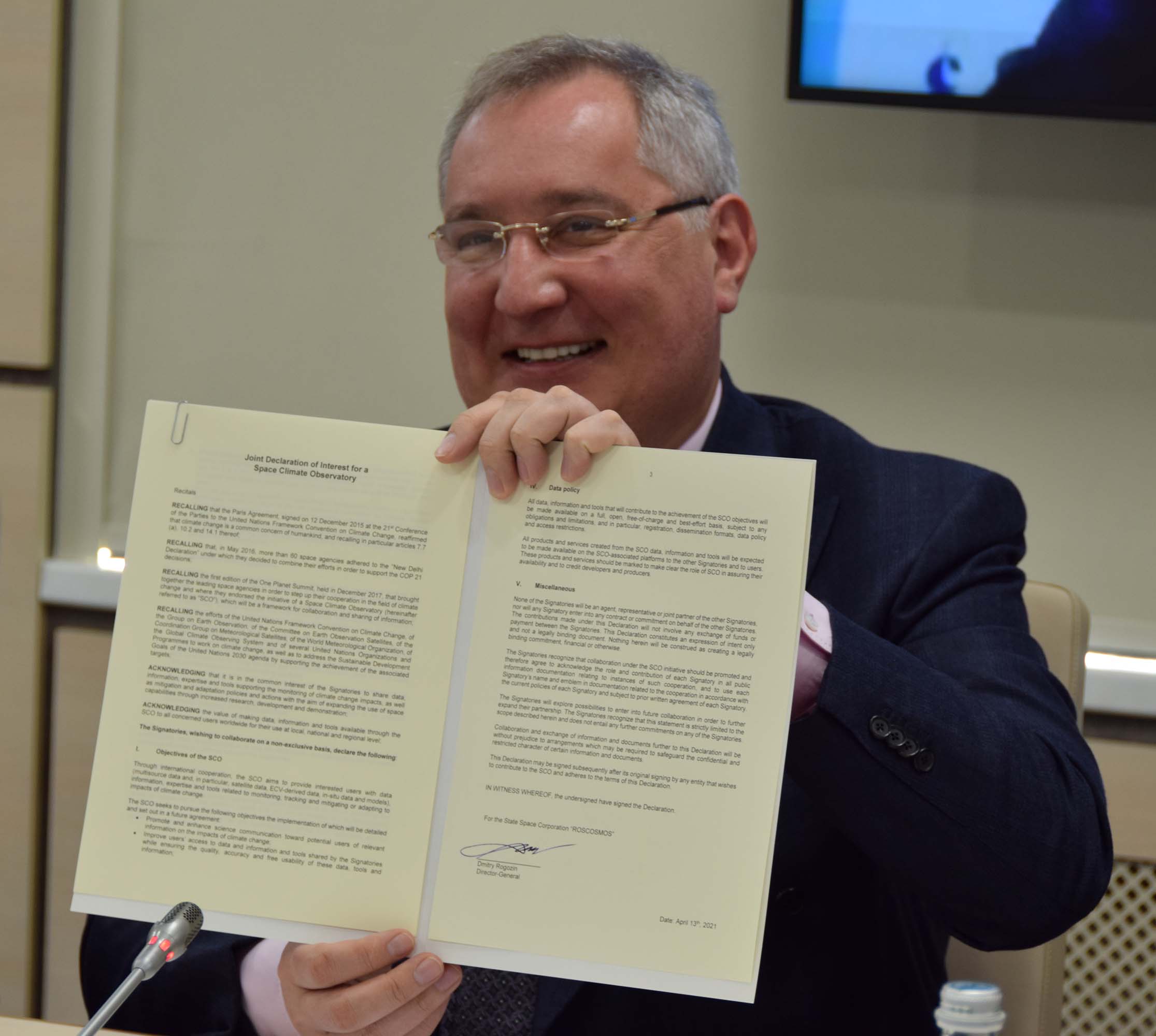 On 17 April 2021, Dmitry Rogozin, Director General of the Russian Space Agency Roscomos, signed the SCO Declaration of Intent, virtually surrounded by his counterparts representing the other member countries. © Roscosmos