SCO in China
SCO China Office, founded by China National Space Administration (CNSA), is the Chinese offshoot of the international initiative.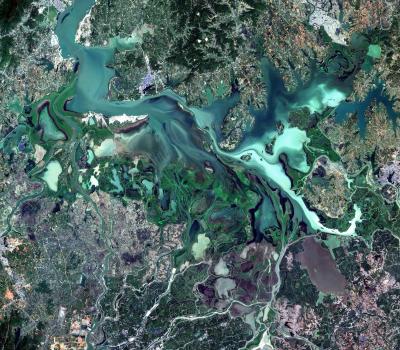 1 Statement
On 17 June 2019, the Vice-Administrator of CNSA, Mr. Yanhua WU has signed the Joint Declaration of Interest form a Space Climate Observatory in Paris together with the representatives from 22 space agencies, UNDP and UNOOSA. 
Representatives of CNSA actively attended the second, the third and the fourth Steering Committee Meetings.
CNSA hosted the fifth SCO Steering Committee Meeting on 29 Jan 2021. At the meeting, Mr. Kejian ZHANG,  Administrator of CNSA, addressed the green development objective designated by President Xi to pick CO_2 emission in 2030 and realize carbon neutrality in 2060 and he reviewed the establishing process of SCO in his statement. He then addressed that China launched three series of satellites including meteorology, ocean, and land, which are widely applied in weather monitoring, environmental protection, disaster prevention, and so on. The discussion with CNES on water cycling satellites is undergoing. At last, he reviewed the project labeling and SCO Charter preparation.
SCO China Office has joined Charter drafting group and is ready to work with international colleagues from CNES and UNOOSA on the preparation of the Charter.
2 Objective of SCO in China
SCO China Office is setting up the framework, network and workflow of SCO in China including SCO project cultivating, soliciting, reviewing, monitoring and recommending. The Office will ensure the compliance with SCO objectives and project criteria. It will coordinate CNSA, Earth Observation System and Data Center (EOSDC), Aerospace Information Research Institute CAS (AIRCAS), Tsinghua University and other excellent universities and institutes in China to encourage the scientific community to present operational tools and services addressing the mitigation and adaptation of impact of climate change.
It will also promote the application of data from China satellites.