ECLAT Lake Chad
The objective of the ECLAT project is to provide automated decision support tools based on satellite observation imagery for observing, assessing and predicting the impacts of climate change in the Lake Chad region. The monitoring indicators will focus on natural and urban environments, linked to the dynamics of Lake Chad water resources and socio-economic data.
OVERVIEW
The Lake Chad region was selected for ESA's Earth Observation for Sustainable Development EO4SD project on the theme "Fragility, Conflict and Security" (FCS) as one of the four priority regions in the world for aid to fragile areas after consultation with bodies such as the World Bank and UNDP. Climate change is one of the main factors behind the fragility, conflict and endemic violence (e.g. the spreading influence of Boko Haram) encountered in the region. Extreme variations in temperature and rainfall, as well as the frequency of floods and droughts are expected to increase in the four countries bordering Lake Chad in the coming years. These events are seriously affecting food security, leading to population displacement and the growth in numbers of refugee camps, thus increasing the risk of conflicts and violence.
Using a multi-sensor satellite approach, the ECLAT project aims to assess the evolution of the basin according to 4 themes:
monitoring of the natural environment
monitoring of land use and agricultural cover
the evolution of urban areas/refugee camps
the management of water resources and in particular of the lake.
Selected themes will used to set up an operational early warning service.
An ECLAT implementation schedule is proposed for integration with the EO4SD project. Thanks to exchanges with the GMES Africa programme, the African Union and the Ecological Monitoring Centre (Centre de Suivi Ecologique, CSE) in Dakar have become stakeholders in the project which, in return for their needs, integrates wetland monitoring.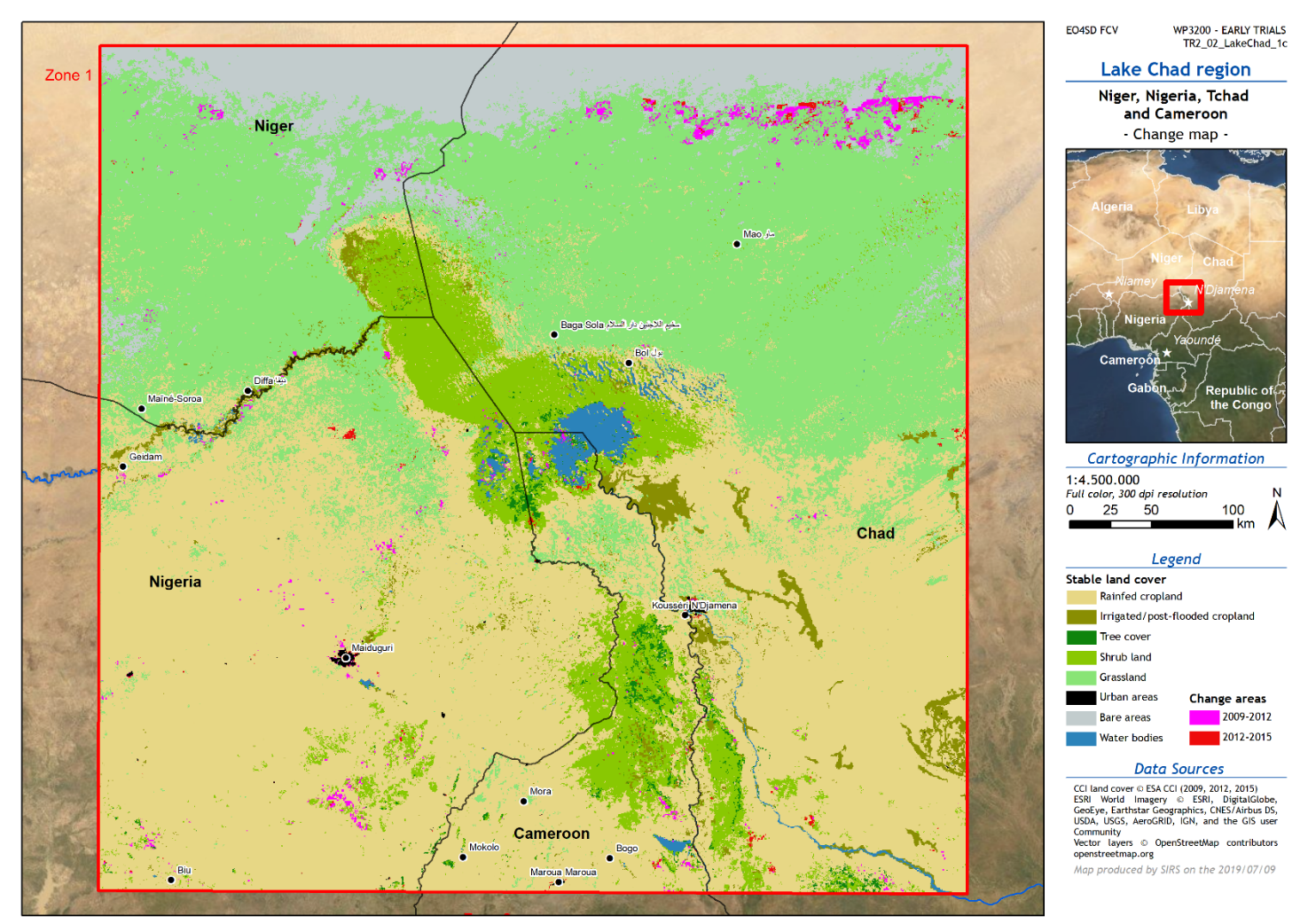 Figure 1. Dynamics of land use change around Lake Chad based on ESA Land Cover CCI data
TERRITORIES FOR EXPERIMENTATION
Lake Chad area involving 4 countries:

Cameroon

Niger

Nigeria

Chad

​​​

Wetlands:

Tocc Tocc Community Nature Reserve in Senegal

W National Park of Niger
DATA
Satellite
Sentinel-1, -2, -3

Landsat

Jason

Pleiades

WorldView

other open access high-resolution data on the region
Other
The use of in-situ data available through open data sources and those that could be made available by users, will be maximized for the calibration and validation of the generated geospatial products.
It should be noted that the associated EO4SD FCS project has a DataCube platform with current standards (web interface, Jupyter notebook, OpenAPI, etc.).
RESULTS - FINAL PRODUCTS
Land use indicators from which socio-economic indicators will be extracted

Monitoring the water resources of Lake Chad

Monitoring of wetlands
PROJECT NEWS
Contact