FloodDAM: on the way to the 2nd stage
Published on 08/09/2021
6 months after its start, the FloodDam project shows more than encouraging results. The calculations developed on the Garonne are working well and are now deployed on the Seine. Discover the first results.
Leitmotiv: detect, monitor and evaluate floods
To do this, the FloodDAM project team is setting up a fully automated processing chain that relies in particular on :
in-situ station readings (SCHAPI data from the Vigicrues network and data from private Vortex stations, some of which were specifically set up for the project)

optical (Pleiades) and radar (such as TerraSarX) satellite data

Digital surface and terrain models (DTM/DSM)

Description of the FloodDam service chain. It is worth noting that the flood risk alert module, co-developed with NASA's Jet Propulsion Laboratory (JPL), improves the reactivity of the rapid mapping module by allowing to select the series of satellite images to be analyzed. The risk map then animates a local model of the expected impacts of a flood on the ground. © FloodDAM
Successful experimentation on the Garonne River 
Let's leave room here for a few visuals, which are more telling than a long speech.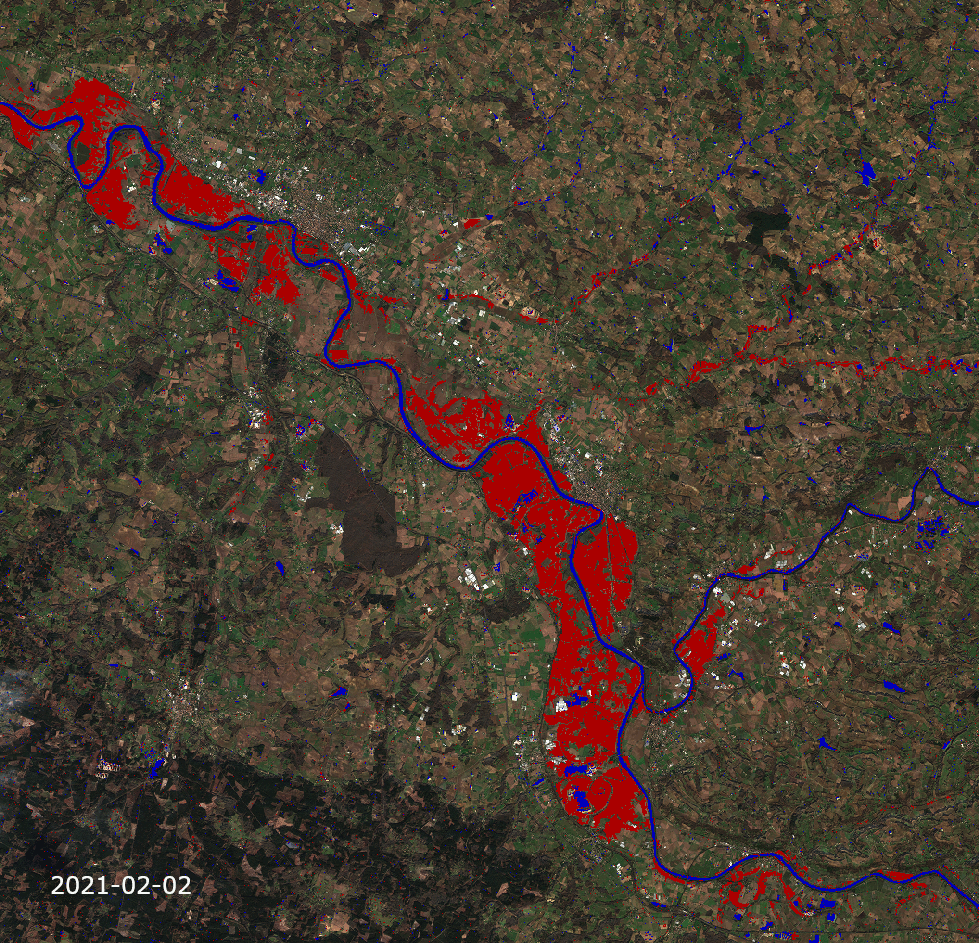 Quick map: Inferences made on events in the Southwest in early 2021 from Sentinel radar data. © FloodDAM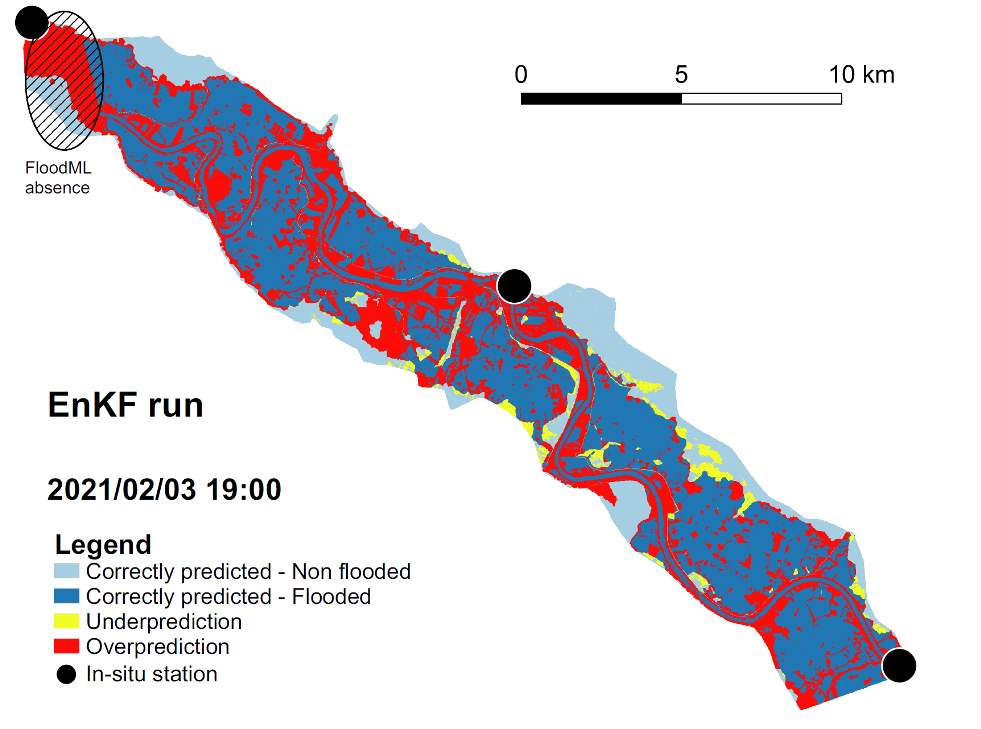 Comparison of TELEMAC modeling and Sentinel-1 inference at peak flood. © FloodDAM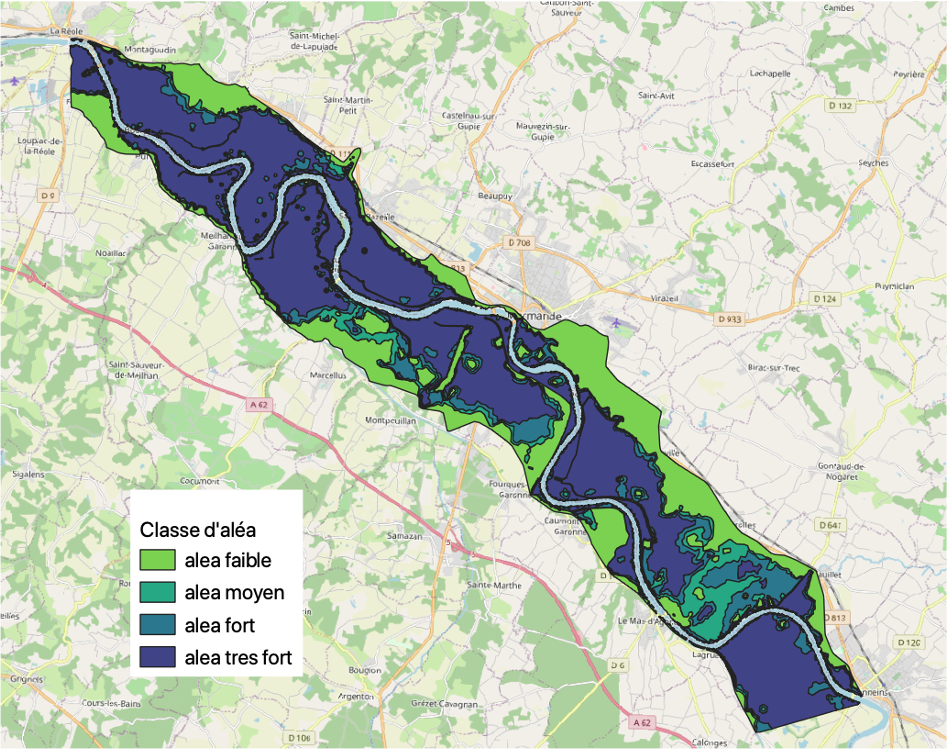 Modeling of possible flooding risks by taking into account both the maximum water level (PHE) and the flow. © FloodDAM
Transposition on the Seine
The project team is now transposing its calculations to the Seine, with a very specific objective: to make the bricks of each module open source for the entire SCO community and more broadly for all potential users. In 2022, the team hopes to start a more international collaboration to transform the project on a global scale and to ensure that each country processes its part of the data from the same software brick, with the same interfaces.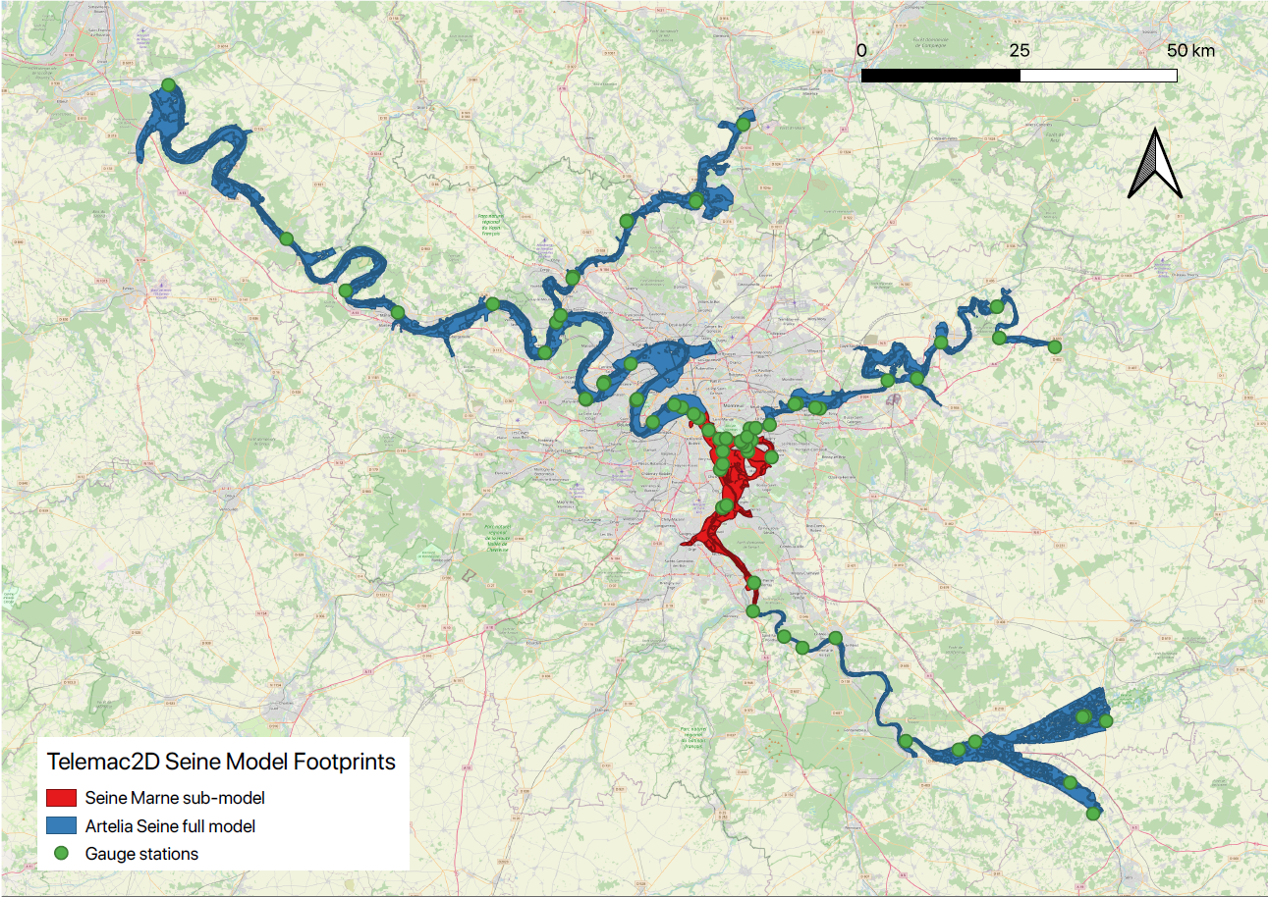 The project team is now transposing its method and calculations to the Seine, based on events in 2016 and 2018. © CERFACS/ARTELIA