GADE LAPLI
At the cutting edge of space technology, this project will provide indicators and services using satellite data to estimate rainfall and flood zones. In the very vulnerable territory of Haiti, the operational objective (warning, crisis management) also serves the knowledge of climate change by identifying and characterizing extreme events.
OVERVIEW
Thanks to the latest technological developments, particularly those related to space, this project consists in developing tools and services for managing hydrometeorological crises. It uses satellite rainfall estimation data and potential flooding areas from the COSPARIN project (COntribution du SPatial à l'Analyse du Risque Inondation, spatial contribution to flood risk analysis) supported by CNES and ESA.
Tested in Haiti with the operational objective of adapting to climate change, the demonstrator will provide local managers (civil protection, hydro-meteorological unit of the Ministry of Agriculture) with a real-time assistance service for natural risk management. They will thus be able to anticipate risk events and adopt effective measures according to the extent of the phenomenon. The second objective will be to create indicators that will allow environmental and climate change assessment actors in Haiti to monitor the evolution of hydrometeorological events based on the number of extreme events and the evolution of precipitation (frequency, intensity).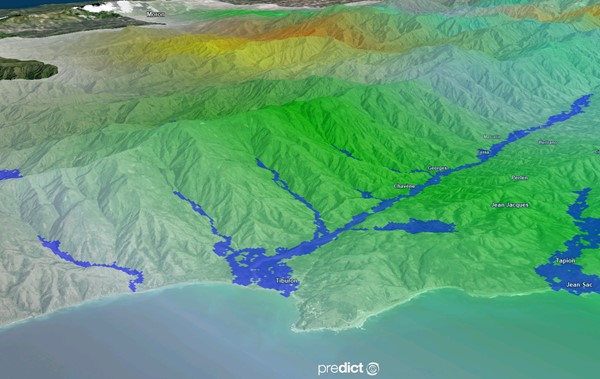 Figure 1 : Estimated rainfall and potential flood zone in Haiti (South department, west of the country) in the PREDICT Observer tools - result from Cosparin
DATA
Satellite data used as input to COSPARIN :
weather satellites providing precipitation information

geostationary:

 GOES, MSG, METEOSAT, FY, HIMAWARI

but also polar: METOP
Terra SAR-X and TanDEM-X satellites, allowing Airbus Defense and Space to produce DTMs (digital terrain models), used for estimating flood zones

.
Information provided by COSPARIN
Real-time precipitation with a precision of 5*5km and available every 30 minutes to anticipate extreme events

.
The precipitation estimation data is computed using several algorithms that correlate infrared satellite images (GOES, MSG, FY, HIMAWARI, METOP), microwave satellite data, cloud temperatures and precipitation rates. All data are integrated into a specific algorithm developed to estimate precipitation taking into account stratiform and convective cloud discrimination, precipitation estimation, seasonality, latitudes, evaporation correction, spatial variability estimation and orography adjustments.
Flood zones, modeled by a hydro geomorphological method

.
For Floodplain modeling, PREDICT Services uses data from Airbus Defense and Space, which provides a global digital terrain model (DTM) called WorldDem. The WorldDem data is very accurate and homogeneous over the world, with a vertical accuracy of 5 m (relative) / 10 m (absolute) in a 12 m x 12 m grid. These data are integrated into the CEREMA Exzeco model which is based exclusively on topography. This makes it possible to obtain potentially floodable areas on a large scale.
RESULTS - FINAL PRODUCTS
The first product is a real time support to the civil security authorities, which allows to follow the situation in Haiti and to be able to anticipate the damaging events and to accompany the different governmental users: General Direction of Civil Protection (DGPC) and the Hydro Meteorological Unit (UHM) at the Ministry of Agriculture (MARNDR)

.
Near-real-time precipitation estimates over Haiti will be provided by the Cosparin platform, as well as potential flood zones over Haiti, modeled from the Haiti DTM (WorldDEM or more accurate, if available).
In order to best meet the needs of its users (in France and in several foreign countries), PREDICT Services has developed a multi-channel communication system to provide a continuous information service to crisis managers via alert messages (e-mails and SMS) and continuous online data on its website.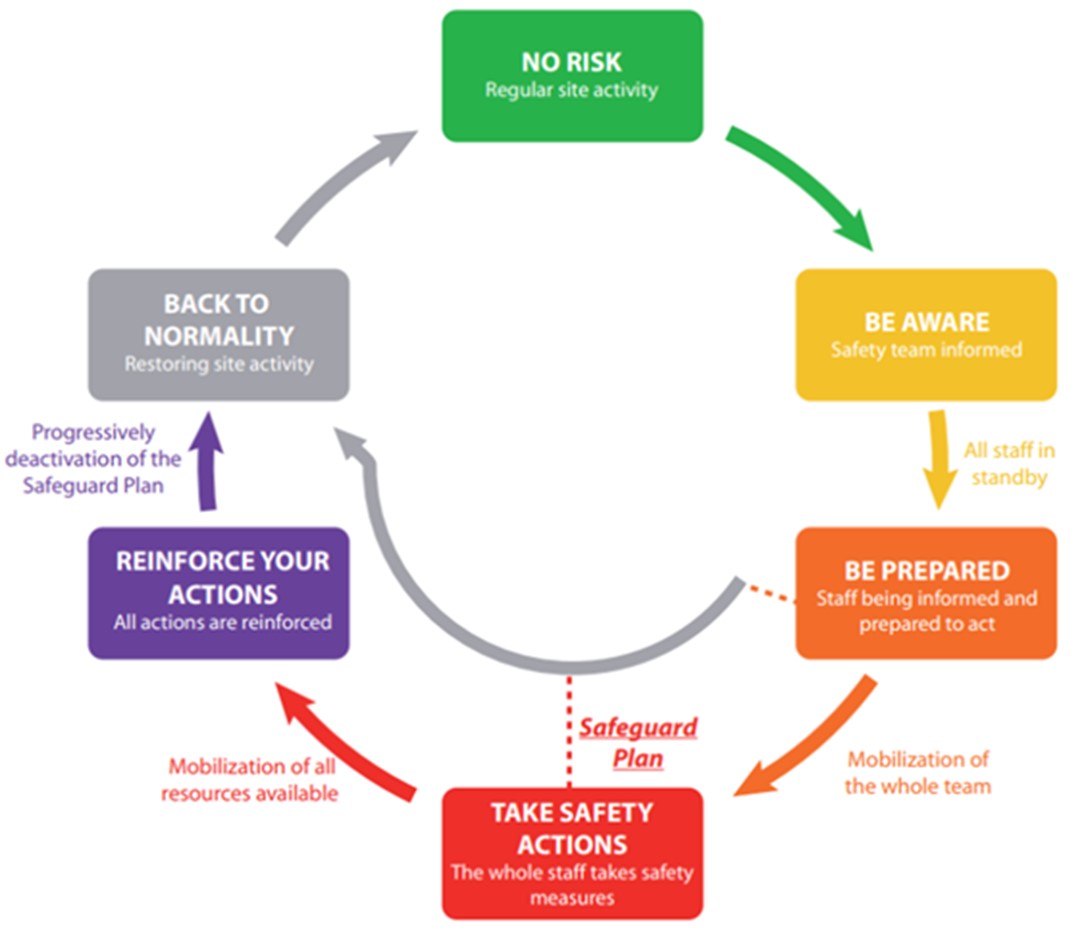 Figure 2 : Graduation of information according to the magnitude of the event sent by PREDICT Services.
To be effective in crisis management in Haiti, the information provided will be aimed at the DGPC/UHM, in a simple, graduated and anticipated manner. The messages sent by PREDICT Services will give the teams time to anticipate and assess the risks that may affect the area, allowing them to apply preventive measures in their territory.
The second product concerns the creation of indicators for monitoring and measuring the evolution of climate change from theperspective of the evolution of extreme hydrometeorological events.  
These indicators will benefit mainly the Ministry of Environment (DoE) through the National Observatory of Environmental Quality and Vulnerability (ONQEV), which launched on Thursday, March 25, 2021, the platform: Environmental Information System of Haiti (SIE Haiti).
Indicators will be developed jointly with DoE and DGPC/UHM.  The objective will be to characterize an extreme event according to different parameters including the intensity of rainfall (cumulative rainfall over a given period), the maximum safety levels reached during the event (see Figure 2 "message grading") and the consequences related to the event, in order to obtain a severity index co-constructed with the Haitian experts. Once this characterization is done, the objective will be to generate indices identifying the extreme events with their characteristics (severity index, ...) and to follow their evolution in terms of frequency and intensity.
These elements will be shared via user platforms and with the government platform (SIE).
Project news
29/03/2023: Presentation of the Gade Lapli project and its progress at the 8th Quarterly Meeting of the SCO France dedicated to SCOlutions to hydrometeorological risks, including an introduction on the use of satellite data in the different phases of risk management
Contact