SCOlutions to hydrometeorological risks
Published on 29/03/2023
Climate change is strongly disrupting the water cycle, resulting in more frequent and intense hydrometeorological events. On Thursday 23 March 2023, during the eighth "Quaterly Meeting of the SCO France", three projects presented their solutions to improve resilience to these risks using satellite data.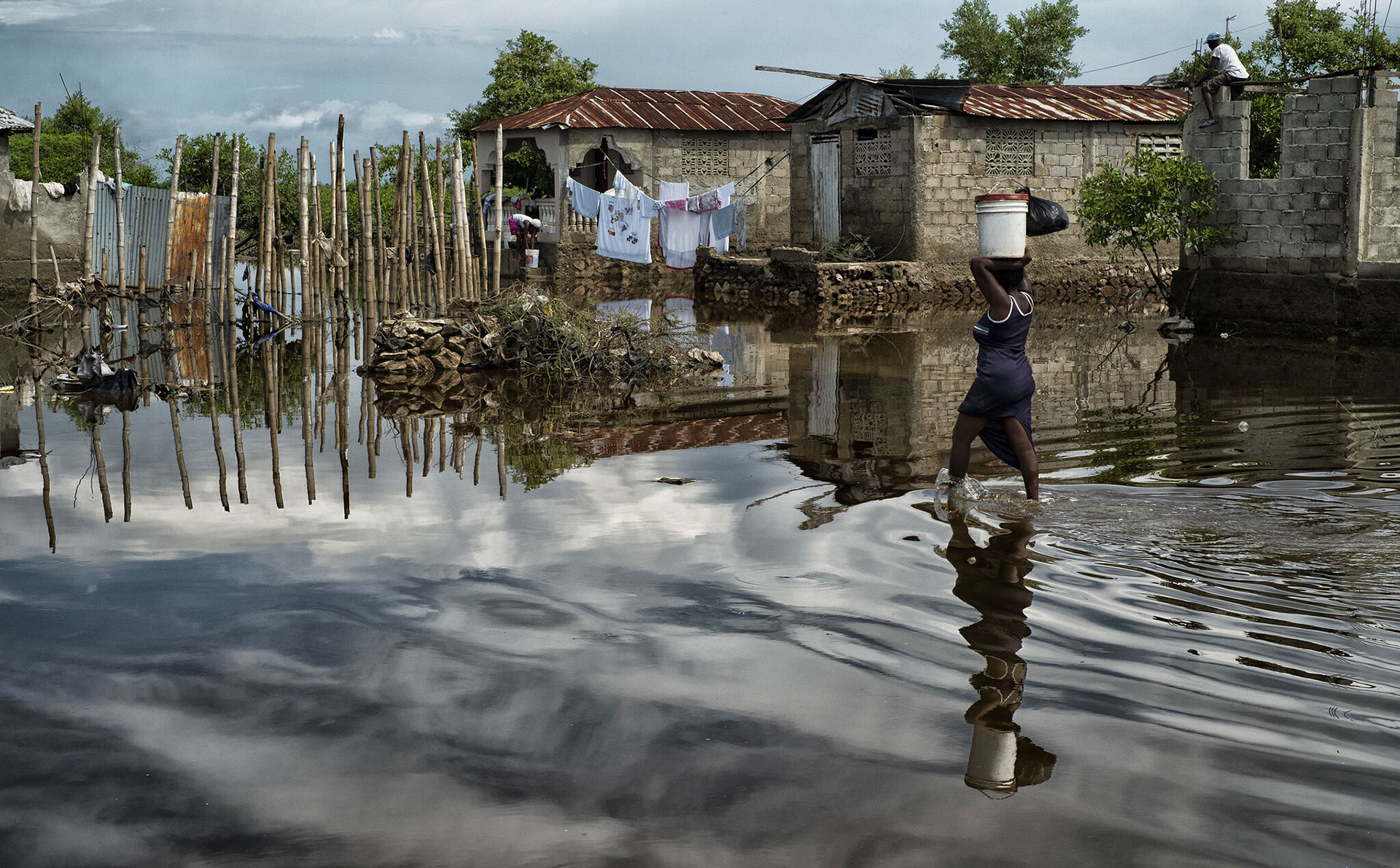 According to a World Bank study (2020), 1.47 billion people on Earth are at risk of flooding. Some territories that are particularly vulnerable to hydrometeorological events, such as here Haiti (November 2014) and the large deltas, are pilot sites for developing SCOlutions. © Logan Abassi / UN Photo
According to a detailed report (August 2021) by the World Meteorological Organization, the number of disasters has increased fivefold in 50 years: 44% of them are associated with floods, 17% with tropical cyclones. Satellites are a considerable asset for implementing monitoring and warning systems and, in general, for covering the different phases of risk.
Three projects presented their solutions on Thursday 23 March 2023 during the 8th Quarterly Meeting of the SCO France, which you can relive in the videos below (in French). Their remarkable results were greeted by intense exchanges between the participants and are the result of an equally remarkable involvement of the project teams.
If you have any questions about this quarterly, please write to us here.
INTRODUCTION: The use of satellite data in the different phases of risk management
By Linda Tomasini, SCO referent and CNES representative for the International Charter Space and Major Disasters
To remember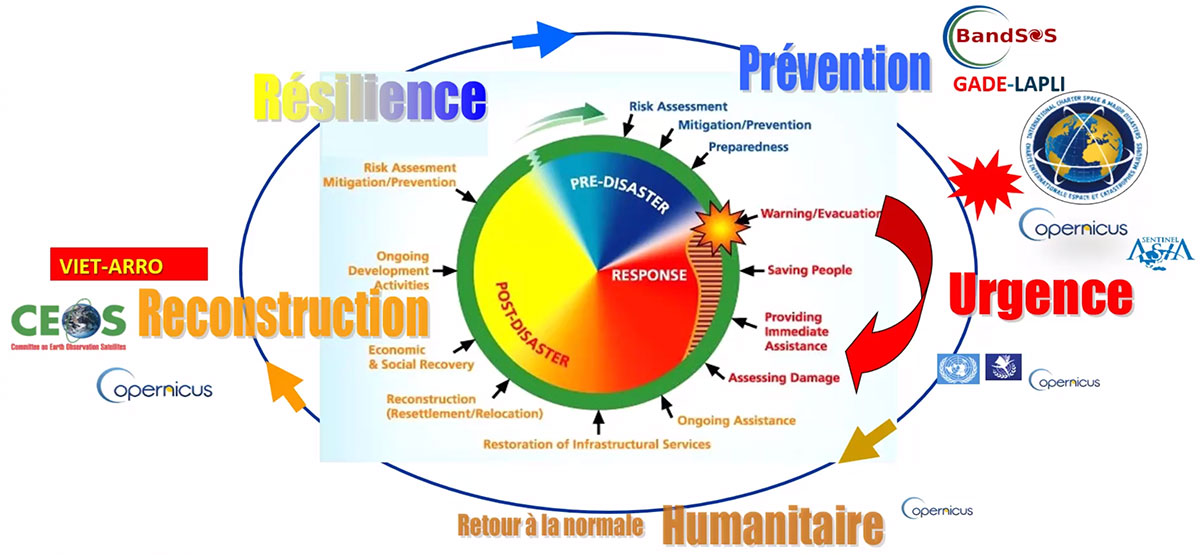 Diagram of the risk cycle and associated issues. The operational services responding to the risk cycle and the three SCO projects presented today are also positioned.
1 BanD-SOS
By Fabien Durand, oceanographer researcher at LEGOS
The BanD-SOS project merged the hazard sciences with the humanities and social sciences to implement an operational numerical prediction system for cyclonic flooding in the Bengal delta, which is densely populated and particularly exposed due to its very low topography.
To remember
2 Viet-ARRO
By Stéphane Mermoz, founder of GlobEO
Developed in partnership with the Vietnamese space agency VAST, the VietSCO project has two components: Vimesco-Rice, to study the impact of drought, subsidence and salt water intrusion on rice crops, and Viet-ARRO, which focuses on the impacts of typhoons and rainfall flooding on rice cultivation.
To remember
3 Gade Lapli
By Julien Lamouret, engineer at Predict Service
Regularly affected by extreme hydrometeorological events, the frequency of which is increasing, Haiti has little data to build up indicators of climate change and adaptation tools, which is what the Gade Lapli project proposes thanks to satellite data.
To remember