LITTOSCOPE Palavas-Les-Flots - Greater Montpellier Area
The LITTOSCOPE project involves developing a tool that will use satellite data (high-resolution stereo imagery, altimetry), to identify flooding risks in coastal areas taking account of the average sea level rise and extreme events, and to assess the socio-economic risk for the region.
Modelling marine submersions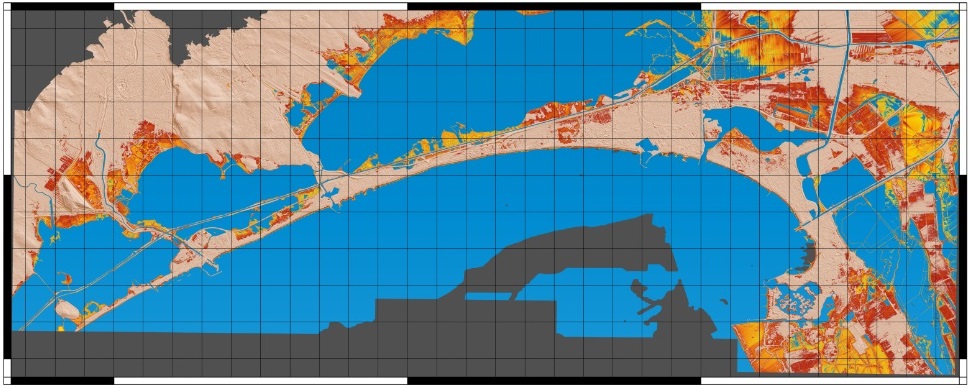 Mapping of flooded areas around Palavas-Les-Flots based on Litto3D DTM adjusted vertically - CNES-CLS 2016 survey 
OVERVIEW
By combining the knowledge available on the observation of rising sea levels and storms, regional geomorphology and socio-economic issues, this project seeks to develop a tool to assess the impact of climate change on the activities of inhabitants in coastal areas.
The first step will be to precisely identify the coastal areas facing permanent flooding as a result of a rise in the mean sea level through finely tuned Digital Terrain Modelling (DTM) using Pleiades high-resolution satellite data on the mean ocean surface (MOS), based on altimetry and gravimetric data.
At the same time, the project will use globally available hydrodynamic medium-resolution modelling of barometric surges and tides based on altimetry ground segment data, together with local high-resolution modelling taking account of barometric surges and wave action to identify the coastal areas subject to temporary flooding caused by extreme events. This local modelling process will combine all the sources of surges (tides, atmospheric pressure, upwash) to simulate the effects of large waves breaking on the shore and the subsequent propagation of flooding on land.
Using socio-economic data to characterise the target area, the project will develop a synthetic, intuitive and easy to represent risk indicator combining the intensity of the flooding hazard with local factors. Based on the CVI method (Gornitz et al.,1992), this indicator will provide a quantified assessment of the risk level. A method inspired by the DIVA tool (Hinkel, 2005; Hinkel and Klein 2010) will also be developed alongside the CVI process to estimate the costs and damage associated with the flooding hazard.
All the information produced as part of the project (indicators relating to the flooding hazard, socio-economic vulnerability and risks) will be made available to the region through an interactive online interface. This will enable local players to familiarise themselves with potential risks and help them to raise awareness before making decisions. 
TESTING GROUND
Palavas-Les-Flots and Greater Montpellier Area, France

Gâvres, France
DATA
Satellite
Pléiades stereo or tri-stereo data

Altimetry data from the Copernicus Marine (CMEMS) and Climate (C3S) services
Other
Mean ocean surface CNES-CLS 20XX

Socio-economic data (from INSEE, the French national institute of statistics, on land use, etc.)
RESULTS - FINAL PRODUCTS
An interactive online platform displaying the permanent and temporary flooding hazard for a given region, together with an assessment of the risks associated with these hazards.
For the regions studied:
digital surface modelling and digital terrain modelling (with and without vertical adjustment),

land use map for socio-economic issues,

medium-resolution permanent and temporary flooding maps,

high-resolution flooding maps of Gâvres.
RELATED SCO PROJECTS
PROJECT NEWS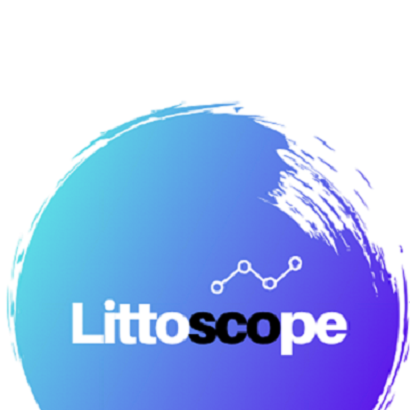 Contact