EDUCSCO
EDUCSCO is a cross-cutting initiative supported by the SCO's inter-agency committee. Its purpose is to disseminate knowledge in order to accelerate awareness of climate change issues in our society. It takes the form of presentations, training and teaching materials. It is aimed at school children, students and – above all – the educational community.
The educational component of Space for Climate Observatory
OVERVIEW
EDUCSCO is an SCO project with a difference. Whereas the purpose of conventional SCO projects is to address issues relating to the impact of climate change and suggest solutions based on satellite data, EDUCSO is positioned further upstream with the aim of targeting the public directly.
The purpose of this project is to disseminate knowledge in order to accelerate awareness of climate change issues in our society.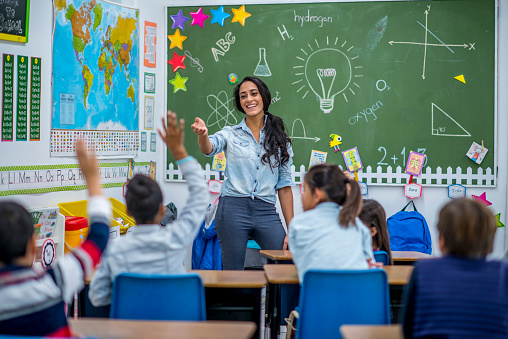 © Getty Images
The subjects below make up the main focus of the project:
Mechanisms of climate change:

the greenhouse effect and essential climate variables, most of which are accessible only by satellite.

Measuring the causes of change

through atmospheric sampling from space: greenhouse gases.

Measuring the consequences

on a large scale from space: rising ocean levels, higher temperatures, the cryosphere and melting ice caps, drought, extreme climate events, etc.
The role of the SCO

in risk management and regional adaptation to climate change:

practical cases of use based on SCO projects!
The first step involves setting up a dedicated training programme to raise awareness across the educational community on the cause of climate change and the key role played by space applications in understanding, measuring and – ultimately – confronting it.  The Toulouse regional education authority will pilot the programme during the 2020/2021 school year, with training organised for secondary school teachers. Training will be deployed on a larger scale over the following years.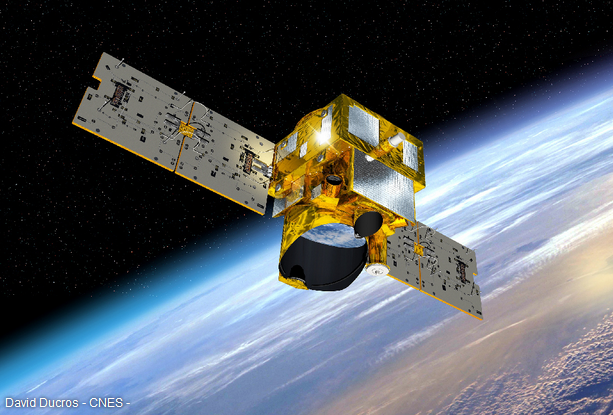 Merlin, a satellite to study methane © CNES/DUCROS David
TERRITORY FOR EXPERIMENTATION
Toulouse regional education authority, France
DATA
Satellite
All families of earth observation satellites will be used as part of this project, covering the following areas:
Optical and radar imagery

Atmospheric sampling

Oceanography

Meteorology
Other
Land use plan, land register, graphic parcel register

Socio-economic data
RESULTS - FINAL PRODUCTS
Tailor-made training for secondary school teachers in the Toulouse academy
Interventions within the framework of the Precious Earth training for school teachers
Educational material: EducSCO-temperature, an application dedicated to the study of temperature changes from space. The instructions, which are in one pdf page, are available here (in French).

Informed citizens aware of the stakes of climate change!

New training sessions will be planned for 2021/2022 with the prospect of extending them to the national level.
RELATED SCO PROJECTS
All!
PROJECT NEWS
RESOURCES
Contact